Neos Marmaras, Sithonia, Halkidiki, Greece
Seaside Studios & Apartments
A special place next to the crystal clear sea, where its blue-green colour combines with the green of the pines and the silver-green leaves of the olive with the golden shades of the private beach. You could not imagine a better place to spend your vacation. Welcome to A&C Michailidi, which is located on the Sithonia Peninsula in Halkidiki, just an hour away from Thessaloniki.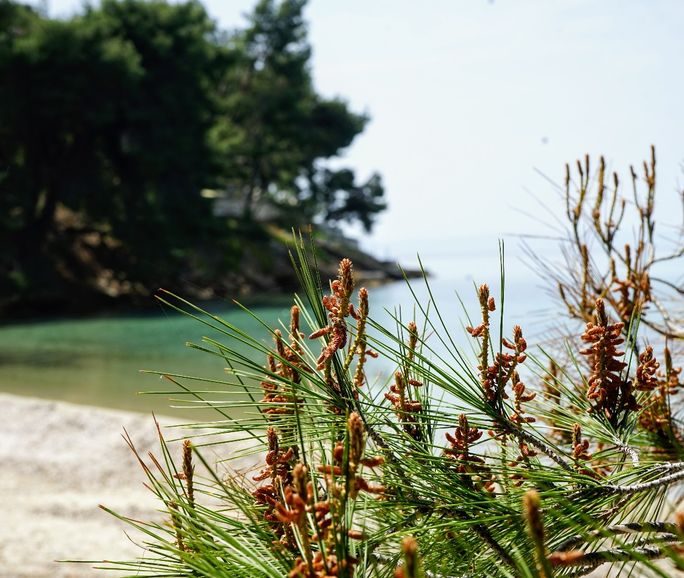 Top Reasons
to Stay Here
The sea level complex, in a short distance from the cosmopolitan Neos Marmaras and the preserved traditional village of Parthenon, includes apartments of different types on 4 floors. Five double studios, two triple, two quadruple, five two-room apartments, a 50m2 studio with a private terrace of 100m2 and two autonomous bungalows, one with direct access to the natural garden and the other with unparalleled views of the endless blue consisting of a two-room apartment and double studios, offer moments of complete rest, relaxation and peace.
The well-preserved garden, where the natural vegetation dominates, extends to the beach and gives the opportunity to children and adults to enjoy the peace but also the carefree.

FreeWi-Fi

Freesunbeds

Freeparking

Almostprivatebeach

Gardenspace

Share your experience of this hidden Greek heaven with your friends instagram.com/acmichailidi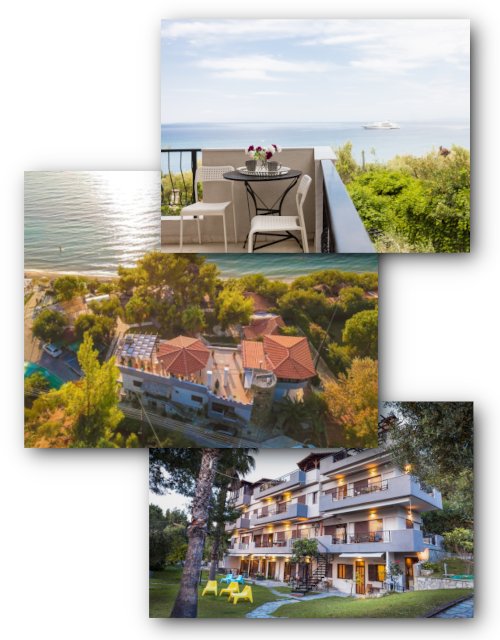 Get every update
from our feeds