Neos Marmaras – Weather & climate of Sithonia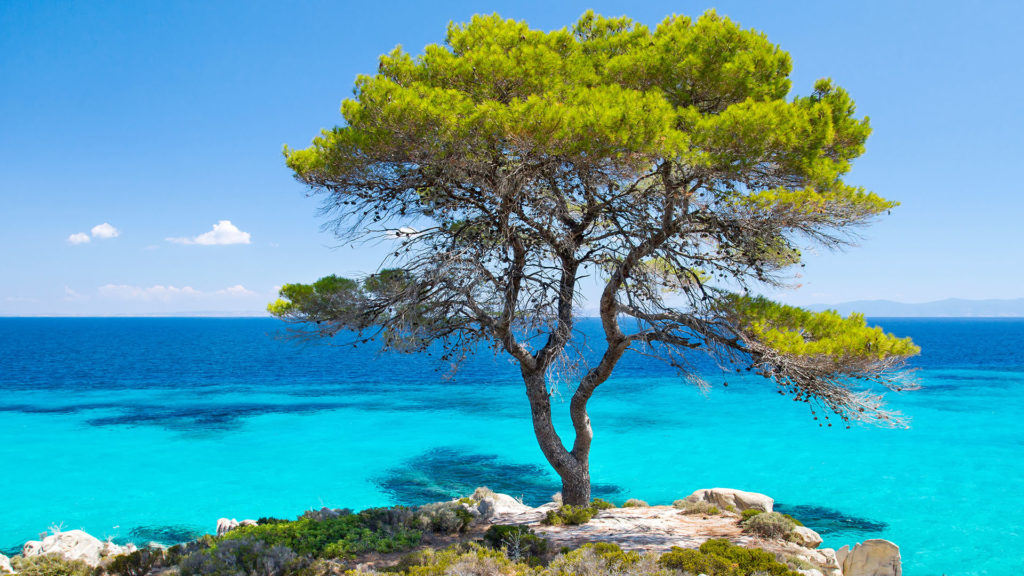 The weather and climate of Halkidiki
Halkidiki, one of the 7 regions of Central Macedonia of Greece, is surrounded by the west, south and east by the sea, forming 3 large peninsulas, Kassandra, Sithonia and Mount Athos. Remarkable are its 2 large mountains, Holomontas in the north and Mount Athos in the southeast.
The weather and climate in Halkidiki are very different from the weather in Thessaloniki, which is located in the north of Halkidiki. Displaying significant changes that vary between the mountainous north and the coastal south, they create many microclimatic areas, which refer to the altitude and the distance from the coast. In general, the winter displays moderate low temperatures with moderate rainfall and snowfall (in the mountainous, central and northern areas) from the end of November to the beginning of April. Summer has high temperatures with some rainfall.
Climate of Sithonia
The Mediterranean climate of the region.
The climate of the region is typically the Mediterranean. Cool with a dry summer period lasting four months, between June and September, which displays an average humidity high, 63.9 to 69.2%, due to the sea that surrounds the forest. The north and northeast winds favour the area by keeping the humidity level at a satisfactory level, resulting in the development of natural vegetation, which is maintained during the summer, due to the high humidity.
The pine forest protects the residential areas located at the south part of the forest, where the southeastern Mpoukadoura and the northwestern Maistros winds blow unobstructedly. These winds are beneficial for the area. The existence of a typical Mediterranean ecosystem is due to the climate. The western slopes of the mountains of the peninsula are more favourable than the eastern ones, due to the orientation, the protection from the mountainous volume and the influence of Μaistros and Mpoukadoura. The average rainfall of the area is 470.6 mm, while the temperature ranges from 24.62oC max in August, to 7.86oC min in January.