5 Top Neos marmaras Sithonia beach with reviews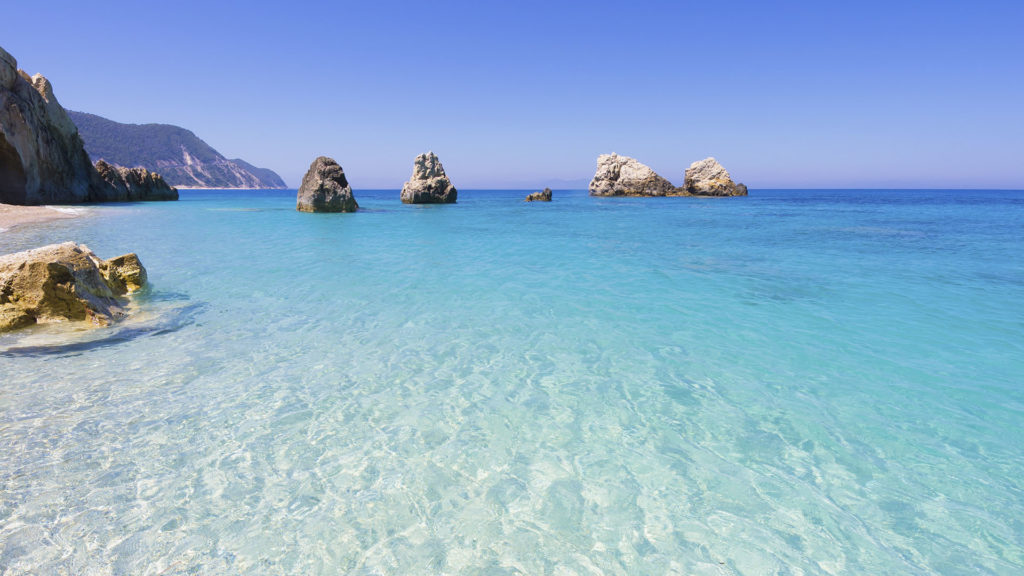 Neos Marmaras is a town on the Sithonia peninsula, in the Halkidiki peninsula in Greece. One of the most visited places during the summer Neos Marmaras Greece is situated on three shoreline hills, below the two mountains, Itamos and Tragoudeli, Neos Marmaras is located 125 kilometres from Thessaloniki, and 55 kilometres from Poligyros. On the other hand, it is a totally different village from nikiti which is also located in Sithonia Halkidiki Greece. According to reviews neos marmaras beaches are the most beautiful in Chalkidiki and of course the top place for summer 2021. The city beach is sandy and mostly organized. Beautiful neos marmaras weather is also very important for visitors. The climate is hot in the summer and mild in the winter, due to its location on higher grounds. The winters are rainier than the summers in Neos Marmaras. It rains a lot in the village, especially winter time but the village has seen snow several times. A lot of tourists from all over the world visit Marmaras and beautiful neos marmaras beaches around it. 
Beach of Neos Marmaras in 2023

Greeks usually say that there is no place like Halkidiki Greece. Chalkidiki also spelt Chalkidike, Chalcidice, Khalkidhiki, or Halkidiki, is a peninsula and regional unit of Greece, part of the Region of Centra Macedonia in the geographic region of Macedonia in Nothern Greece. The autonomous Mount Athos region constitutes the easternmost part of the peninsula, but not of the regional unit.
The capital of Chalkidiki is the main town of Polygiros, located in the centre of the peninsula. Chalkidiki is a popular summer tourist destination.
Three legs in Halkidiki are Kassandra, Sithonia, and Month Athos. An enormous number of Halkidiki map beaches is season the main action of every visitor. Which one to visit, and where to spend most of the vacation. Let start with Halkidiki beaches near Thessaloniki. From the conveniently located Agia Triada to the tranquil coves of Halkidiki, Greece's northern capital does not disappoint when it comes to places to sunbathe and enjoy the crystal-clear waters of the Aegean. Several nearby beaches are even accessible via public transport, making it easy to combine sightseeing and sunbathing. Rich in history and famed for its dynamic foodie scene no one will make a mistake choosing this destination. Agia Triada is not maybe the most beautiful and famous, but it is perfect for a small getaway from the city. There are a lot of restaurants and bars where you can enjoy your food and beverages. The beach is well organized and it is sandy. The next on Halkidiki map beaches but still close to Thessaloniki is the small village Angelochori. Angelochori is a 35- to 40-minute drive from Thessaloniki by car, or about 90 minutes by bus. Nea Kallikrateia beach is a bustling town with a golden sandy beach that is particularly popular among local families, with many Thessalonikians choosing the area for their seaside holiday homes. best beaches in Halkidiki first leg is our next stop. The beach of Glarokavos spreads on the southeast coastline of Kassandra. The beach is sandy, and the water is relatively shallow around the shore. Behind the beach, there are big trees under which you can park your car. Glarokavos ends with a lagoon used as a port for fishing boats. Aigeopelagitika is also popular during the summer and here usually parties take place. The sea is very calm, and the beach is long and wide. Paliouri is also a beautiful place with a natural shade as well as a small marine. Because here the sea is calm, this very popular place for families with small children. Kalithea is very unique with the blue sea and white sand. The second leg named Sithonia is a must-see destination. Nikiti, neos marmaras, Porto Coufo, Porto Carras, karidi beach and the very special Vourvourou are just a few places that you should visit the following 2021. summer. best beaches near Vourvourou is an amazing Karydi beach very loved by its visitors. After that, you can try Fava, Talgo and Bahaia beach.
Paradisos beach
Each place in this beautiful peninsula is listed as the best beaches in Sithonia Greece. One of the best beaches in Halkidiki is for sure Paradisos meaning the real paradise on earth. It is quite easy to find it on Halkidiki map beaches. Paradisos beach is narrow and serves the local hotels and apartments that line the promenade. combination of sand and pebble, also the sea-bottom is a mix of pebble, stones, and sand. The peninsula Sitonija neos marmaras a is very green and it is the perfect place for nature lovers. Surrounded by two mountains neos is a spot for those who like hiking. Average temperatures in Sithonia vary greatly. Considering humidity, temperatures feel nice most of the year, excluding some cold weeks in the winter, with a low chance of precipitation most of the year. Usually without storm and rain during the summer period.
Lagomandra beach
North of Neos Marmaras, Lagomandra beach is one of the more popular ones in the area. The beach is very well set up for water sports and is great if you are looking for some activity. Very family-friendly, wide and sandy Lagomandra beach is actually 2 beaches that are considered 'Blue Flag' beaches. Both beaches have soft sand and are fantastic for swimming and floating on your air mattress. Natural shade made by pine grooves will leave you speechless. There are a lot of hotels around that manage the organization of this beautiful and very green beach. One of them Lagomandra beach hotel and spa is very popular during the summer. With a big number of rooms, suites, and apartments, Lagomandra hotel offers its guests fantastic beach facilities. Except for the Lagomandra beach hotel, there is one more beach in the same area named Kalogria beach. Nice, clean, perfect, and clear water, sandy beach. This beach is really has a lot of funs. It is suitable for families with small children, couples, perfectly organized with good service. Next to this Kalogria beach, there are few hotels except Lagomandra hotel&spa.
Tripotamos Beach
North of Neos Marmaras and south of Lagomandra beach in the small community called Tripotamos. The beach is often shaded by trees so you can have some natural sun protection. Often people head to this beach to watch the spectacular sunset over the water. The beach is sandy and the seabed can be sand and in some spots rock. The water gets deep but not too quickly and is good for swimming. There are a lot of villas and studios around but the good thing about Tripotamos Beach is that it is a quiet place without loud music. One of the best beach resort in Halkidiki is the big Porto Carras Grand Resort. With a great history, small bays around and fantastic beaches Porto Carras is for sure one of the most beautiful places in the whole Halkidiki.
Bar and restaurants full of people during the summer period will leave you speechless. The very popular Kochi beach at Porto Carras is the second 'Blue Flag' beach on the Porto Carras resort's property. This is the smaller of the two beaches and is located south of the marina and has a direct view to Neos Marmaras across the bay. From here you can enjoy some vivid sunsets. Kohi beach consists of fine sand and has plenty of free space to play on. The water has an amazing greenish tint that invites you to have a swim or take your snorkel and mask for a sea adventure.
Neos marmaras beach hotel
The village of Sithonia Halkidiki Neos Marmaras is full of hotels, restaurants, and bars. In neos marmaras things to do are plenty weather you choose the activities by night weather by day. Greek food and especially fresh fish is a must in neos marmaras restaurants. Fantastic neos marmaras weather during the summer period will allow you to visit the most popular beaches in Halkidiki. If you just hear some of the following Paradisos, Poseidon, Porto Carras, Lagomandra do not hesitate to go. Huge hotels such as Lagomandra beach hotel and spa, Porto Carras or smaller like sunset hotel or Rahona beach will wait for you offering you a real sense of hospitality. There is also camping Castello well known as a terrestrial paradise combining the natural landscape with crystal clear waters and the beautiful beach. In marmaras Sithonia ( also known as Sitonija by a large number of tourists from Serbia) you will have just dreamy vacations.
Bungalows Halkidiki
A unique summer experience is for sure camping in Sithonia. located on the Sithonia peninsula in Halkidiki, 12 km after the Vourvourou bay on the way to Sarti Akti Oneirou is the perfect choice for you. It has a stunning environment of unique natural beauty with a private beach and turquoise crystal clear water. They offer luxurious white bungalows, mobile homes, caravans for rent, and wooden houses. It located next to Manassu the most popular bar-restaurant with a long tradition. In Sithonia, there is a very special place named Armenistis. A vast golden sandy beach with deep blue waters, an endless horizon, and a beautiful view of Mount Athos are some of the most visited in Halkidiki. Comfort, luxury and life in nature unite and offer you greek philoxenia ( hospitality) in Armenistis camping. The first finger is also a nice place for camping. Just a little outside of the village of Pefkohori, Iphigenia apartments are located in a quiet and isolated estate. A huge garden full of olive trees and roses will make the summer holidays in Halkidiki unforgettable. Theo bungalows are situated in the village of Kriopigi, in Chalkidiki. 77 pleasant and spacious guestrooms and bungalows named Sousouras, made of colours and materials in harmony with the beautiful natural surroundings, are waiting to provide you with a genuinely comfortable stay.
Boat rental Sithonia
One of the most beautiful experiences you may offer yourself is a boat trip to Halkidiki. According to TripAdvisor one of the favourite activities is boat rental. A magical journey to the diaporos islands will be the best experience you may live in Greece. In neos Marmaras you have organized everyday trips to the turtle island where you will enjoy your dream swim. The area of Vourvourou Chalkidiki is also very famous for renting a boat. That kind of excursions is really unique for visitors because except for the swimming and enjoying the sunset, you will be able to visit Mount Athos and see from the see some villages like Sarti etc. A small island in neos marmaras is fantastic as well as a blue lagoon.
Beach bar Sithonia
If you ever visit Sithonia at your disposal you will have a lot of bars and restaurants. One of the favourites is for sure Isla. Located on the Kalogria beach it is about 5.5km from Nikiti and is located just next to the beach Elia. It is a popular bar for young people, and families with children, on the sandy beach with gradual depth and fine sand. The great place is also Cielo with a sea that has a smooth entrance – appropriate for children. Some rocks at the entrance, and a fantastic bar. Also, a very popular bar is mango, situated on Kalogria beach. Talgo beach is a very crowded beach in the high season. The main advantage of this beach is that it is very sheltered from the eastern winds that are usually blowing from the Athos Mountain.
Due to the shallow waters in front of the beach, it is considered to be children friendly, even if in the central part of the beach the sea bottom is not so sandy. Beach Bar Bandidas on the beautiful Stiladario beach is Sithonia's unique secret. Very exotic as well as perfectly organized for the whole day long. The name las Bandidas gives you a taste of Mexico and the exotic feeling of it. On the east side of Sithonia about 10 km south of Vourvourou, there is a small beach Rodia. Except for the beautiful sea and sunbeds, you may enjoy fantastic Greek food and affordable cocktails. 
The beach Bahia near Zografou is sand with a pebble. The water gets quite deep and is actually an excellent snorkelling or diving spot. This beach would not be recommended for families with children. A small beach named goa is about 3 kilometres south of Sarti. It's a very picturesque beach with nice sand and an amazing direct view of Mount Athos. The colourful and happy place named Ethink is located on the beach Tristinika. With beautiful music, you will be able to enjoy the sun the whole day long. Sithonia is a magical place, and wherever you choose to go, you will not make a mistake.